With the resounding voices of three top South Indian playback singers P.Unnikrishnan, Madhubalakrishnan, M.D.Pallavi and the soulful Music & Lyrics by Dr.Chinmaya Rao this album creates a feast for the ears.
An album with inspiring music carries you away into the world of music. The audios can mesmerizingly invoke positivity and happiness. This album presents you with devotion as well as divinity.
Listen to this album and relish the sound of music.
Geetashri Presents
ALBUM – 8 : BHAKTI ABHISHEKHA
Kannada Devotional Songs
Produced by L Ramesh & Dinamani Ramesh Bangalore
Music & Lyrics
DR.CHINMAYA M.RAO
Singers :
P.UNNIKRISHNAN
MADHU BALAKRISHNAN
CHINMAYA M.RAO
M.D PALLAVI
Accompaniments:
Orchestration : Mohan Das Calicut
Flute : RISON TRICHUR
Guitor : JOY VINCENT
Violins : SAJU, SAJI, PRASAD, MANIKWADAN
Tabla : RAMAKRISHNAN, SANTHOSH
Keyboard : SUNIL BHASKAR
Rythmpad : ANIL
Veena : SOUNDAR RAJAN
Nagaswaram : GOPI
Timings : CHANDRAN
Chorus : ANUPAMA, UMA, SUJATHA L.MOLY
Track Recorded at RAJASRI DIGITAL CALICUT
Mastered at S.S DIGITAL TRIVENDRAM By KRISHNA SADASHIVAN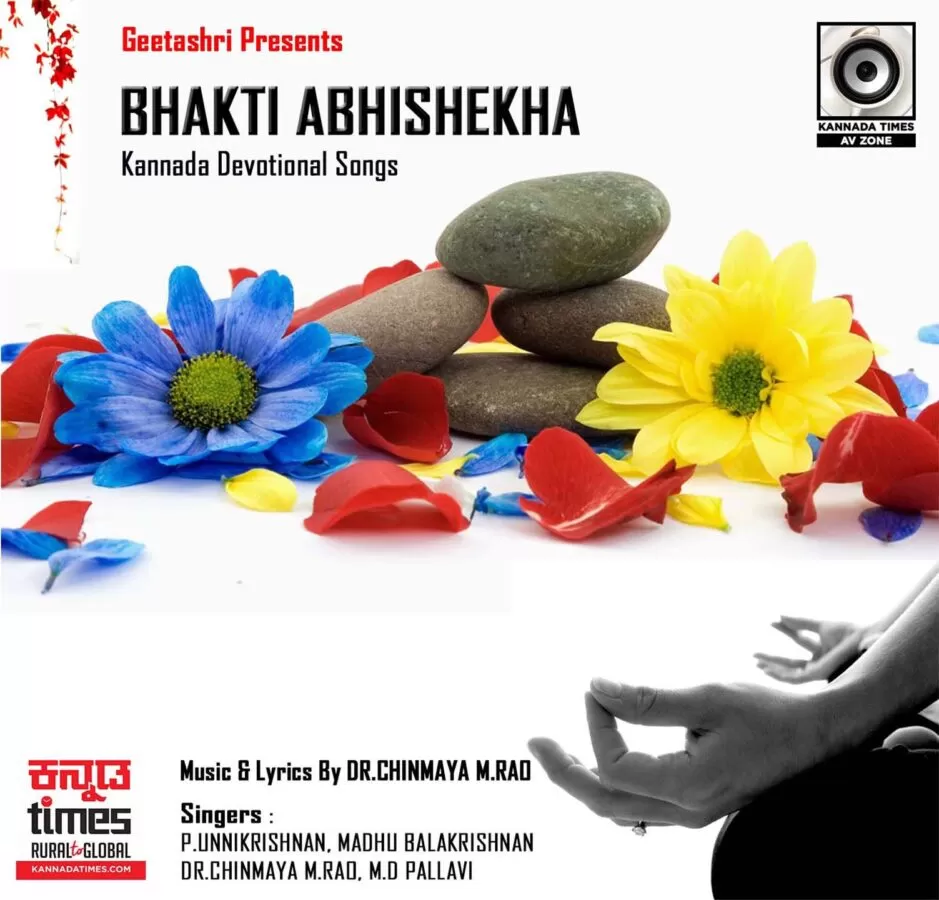 C&P : KANNADA TIMES MEDIA WORLD (R.) / 2013
HONAGODU | HOSUR (P) | SAGAR (T) | SHIMOGA (D) KARNATAKA | INDIA
PIN-577412 | +91 9449911590
e-mail : [email protected]
Visit our Web Site for more details :
https://kannadatimes.com/category/kannadatimes-ngo/kannadatimes-av-zone/
Like us on Facebook to get more updates :
https://www.facebook.com/kannadatimesavzone/
All rights reserved, unauthorized copying, reproduction or distribution of this program, or any portion of it may result in severe civil and criminal penalties and will be prosecuted to the maximum extent possible under the law.
To listen this album click here :