Emergence of coronavirus and loss due to it
How did it spread?
Silver lining for the students?
Bright side of Covid-19 for the employees
Don't be downhearted
Emergence of coronavirus and loss due to it
An infectious virus, known as coronavirus which emerged from Wuhan, in People's Republic of China has now become a major cause of concern worldwide. This pandemic has rapidly affected the life of thousands of people. People cannot move out of their houses unless very urgent even then they will have to take the precautionary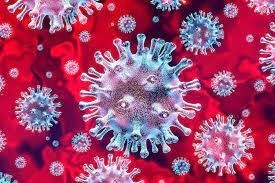 measures i.e. wearing mask, carrying a sanitizer wherever they go, either to buy grocery or go to the hospital. In the beginning, people did not take this seriously but now they themselves are facing the consequences. Its first case in India was reported on 30 January,2020. In February two cases were reported, subsequently more cases were being reported from March and henceforth the number of cases and deaths started shooting up to an extent which we had never imagined. Later, the government ordered for complete lockdown in the country.
How did it spread?
Coronavirus was mostly spreading in metropolitan cities at an enormous rate. However it was also spreading in smaller cities and towns but there was under-reporting of cases. Bangalore is one of the metropolitan cities of India and has an oodles of population. There is ample of land here and it is mostly IT sector based so it is easy for people to find a job here and earn their living.
Silver lining for the students?
The student population in Bangalore is around 5 lakhs since it has multiple top ranking colleges. Lately, in 2020 it has reduced to only half of how it was before due to the spread of corona virus. Students have left for their hometown since nobody wants to risk their life.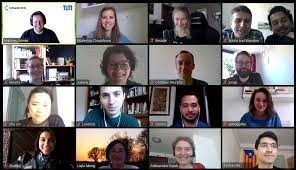 There are a few positive impacts of it. They could have taken advantage of it since their future depends on it. Firstly, since the students went back to their hometown there was a slight decrease in the population. Secondly, the students are able to spend more quality time with their family which would taught them certain values such as standing together as a unit and facing the pandemic. Thirdly, it would have saved a lot of money of the parents, who used to pay for their children's hostel.
Bright side of Covid-19 for the employees
Even the employee of several companies moved to their hometown. They have also had ample amount of time to spend with their family due to the spread of the coronavirus unlike sitting alone in the balconies in a 1bhk flat in Bangalore and miss their families. Most of them still have work from home so life has become easy for them too that they don't have to go to their office. The biggest flex is working for the company, even if they are not in the town they aren't being unemployed like older times.
Another positive impact is that the rate of property in places like Indiranagar in Bangaore was 13,611/Sq-ft in 2019 while it has reduced to 11,445/Sq-ft in 2021, Bannerghatta Road in Bangalore was generally 7052/Sq-ft in 2019 while in 2021 it is 6713/Sq-ft. It is conventional for the buyers to buy a house at this point of time. The faster people understand, the better it will be for them that they can even make this time of pandemic productive for themselves by doing some research and putting efforts in it.
Don't be downhearted
Coronavirus has devastated people's life and has given them unbearable pain. But many people are following the guidelines properly for prevention from corona virus now and as every cloud has a silver lining the same way, coronavirus had also some positive impacts on people. So this gives the moral that we as humans should always try to find something good even in bad and be optimistic. The spreading of coronavirus and till it's end is a very difficult phase for all of us and we'll go through this together.