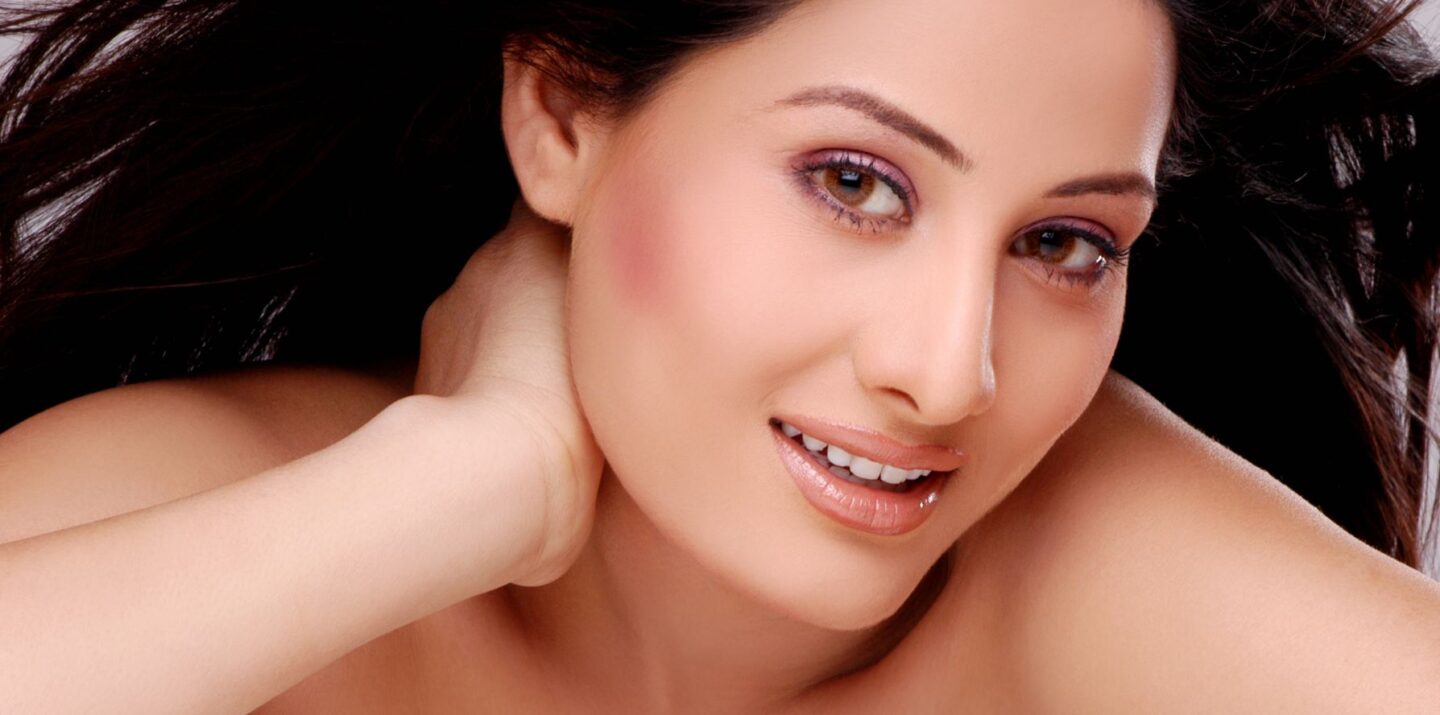 Arjumman Mughal is a Bollywood Actress who believes Meena Kumari have played such amazing roles. And her performance speaks loud volume. Grace and honesty were always there in her performance.
Arjumman Mughal is an Indian Actress and International fashion model. After a successful modelling career, she made her acting debut with the super-hit Tamil film Pazhaniappa Kalloori. She debuted in Bollywood with critically acclaimed film 'Ya Rab, directed by Hasnain Hyderabadwala, released and distributed by Vishesh films.
A Unique Talent from a Village Lamberi, Near the Line of Control :
Mughal was born in the village Lamberi near the line of control, Nowshera, Rajouri district, Jammu. She now lives in Goregaon, West Mumbai, India. Her father, Mohd. Isahaq Mughal, was an army officer.
After she proved herself and stabilized her career in modelling, her father agreed to shift to Mumbai in 2007, the family settled down in Mumbai. Ms. Mughal's father got into construction business in Mumbai, while her mother Asiya Mughal, is a homemaker. Ms. Mughal did her schooling in Jammu and then moved to Delhi, she studied in Delhi for a year and moved to Mumbai, where she did her BA. in psychology.
It Was Her Childhood Dream to Become A Great Actress :
She settled down in Mumbai for pursuing her career in Acting and Modelling. As Ms. Mughal describes, it was her childhood dream to become a great actress. She had decided at a very young age to come to Mumbai to pursue a career in acting and modeling while continuing her studies.
At the age of 13, she started her career in modelling, she worked in various ad films, including Visa Credit Card (International) Moonstar Cosmetic, BigBazaar, FutureBazar.com, Gehna Jewellers, Sonashi Electronics, Karikkineth Sarees Kerala, Videocon, Electrolux, Hindustan Unilever, Malabar Gold, Vishal Megamart, ICICI Privilege banking, Chandna brothers, Alukas's and Epari Sadashiv Jewellers, she shot for many Indian and International designer clothing brands. In total, she has done 2133 ads, including print and commercials all across India and International markets, including China, Singapore, London, Paris and many more.
Her Acting Debut in Bollywood With the Film Ya Rab
Mughal made her acting debut in Bollywood with the film Ya Rab, in which she played the role of Amreen. While pursuing her schooling, she was selected as teen model for a jewellery brand, then she did over 2133 ads followed with multiple theater acts at teen level. Mughal represented several brands. In 2012, Mughal got an international women's achievement award as a popular model. She got 12 awards including Shourya awards and Ambedkar awards for best performance in her debut film Ya Rab.
Main Links of Arjumman Mughal Performed Projects :
1- "PAZHANIAPPA KALLOORI" Tamil movie
Role PRIYA, main protagonist
2- "YA RAB" Hindi movie
Role AMREEN , main protagonist
3- "O'PUSHPA I HATE TEARS"
Role PUSHPA main Protagonist
UPCOMING MOVIE
4- 3SHYAANE , Hindi movie
Opp, PRIYANSHU CHETTERJEE
Role Shreya main lead
Wikipedia link
https://en.m.wikipedia.org/wiki/Arjumman_Mughal
Professional Training
Acting Course
Mr.Anupam Kher's – Actor Prepare's
Theater Nadira Babbar's Ekjut
Plays Hayvadana
Adhey Adhurey
Ashad Ka Ek Din
Dance
Professionally Trained
Bollywood Style
And
Kathak Dance
EXPERIENCE
ADS:
MISS MUGHAL done 2,138 PRINT ADS CATALOUGUE SHOOTS and COMMERCIAL ads including following :
(31-) MOONSTAR COSMETICS, Mumbai india
(30-) REMBOW FASION WORLD clothing,
SRI LANKA
(29-) GEHNA JWELLERS Mumbai, india
(28-) MALABAR GOLD KASHMIRI
BRIDE Hyderabad for India
(27-) HINDUSTAN UNILEVER Mumbai for India
(26-) VIDEOCONE ELECTROLUX Mumbai for
India
(25-) KARIKKINETH SAREES, Kerala
(24-) NEETA LULLAH SAREES, Mumbai
(23-) ICICI BANK, Mumbai for India
(22-) NOKIA N SERIES, Mumbai for India
(21-) ALUKA'S JWELLERS, Kerala
(20-) COX AND KINGS (TRAVELS AGENCY
Mumbai
(19-) BIG BAZAR, Mumbai
(18-) VISA CREDIT CARD, japan, for international
(17-) VALLUE BIKES, Mumbai
(16-) CHANDNA BROTHERS, Hyderabad
(15-) VISHAL MEGA MART, Mumbai
(14-) OLIVA SHAMPOO AND SOUPS, Kerala
(13-) HITECH WATER PURIFIER, Mumbai
(12-) VODAFONE wallpapers shoot, Mumbai
(11-) SILK MUSEUM SAREES Mumbai
(10-) KALA NIKETAN Mumbai
(9-) BHAGWAN COLLECTIONS Mumbai
(8-) VDC JWELLERS Mumbai
(7-) AUM JWELLERS mumbai
(6-) AYUDHYA JWELLERS kerala
(5-) CHUNGATH PRINCE JWELLERS Kerala
(4-) ALUKA'S JWELLERS Kerala
(3-) EPARI JWELLERS Bhuvaneshwar
(2-) MEERBAXI DESIGNER COLLECTIONS
Mumbai
(1-) 21 CENTURY PAN MASALA
LIVE PAID EVENTS
Attended Many functions, also fashion shows including
(6-) NE INTERNATIONAL FASHION WEEK
(Guwahati) As showstopper
(5-) FASHION CORIDOR, SHOW Baroda
as showstopper
(4-) ZOHRA MUGHAL FASHION STUDIO, SHOW
as showstopper
(3-) ASIF SHAH FASHION SHOW Indore.
special entry
(2-) VIJAY KHATRI'S RATAN, FASHION SHOW
Mumbai special entry.
(1-) VISHAL KAPOOR FASHION SHOW MUMBAI
Special entry
********